TRAVELING THE WORLD WITH LIBANA!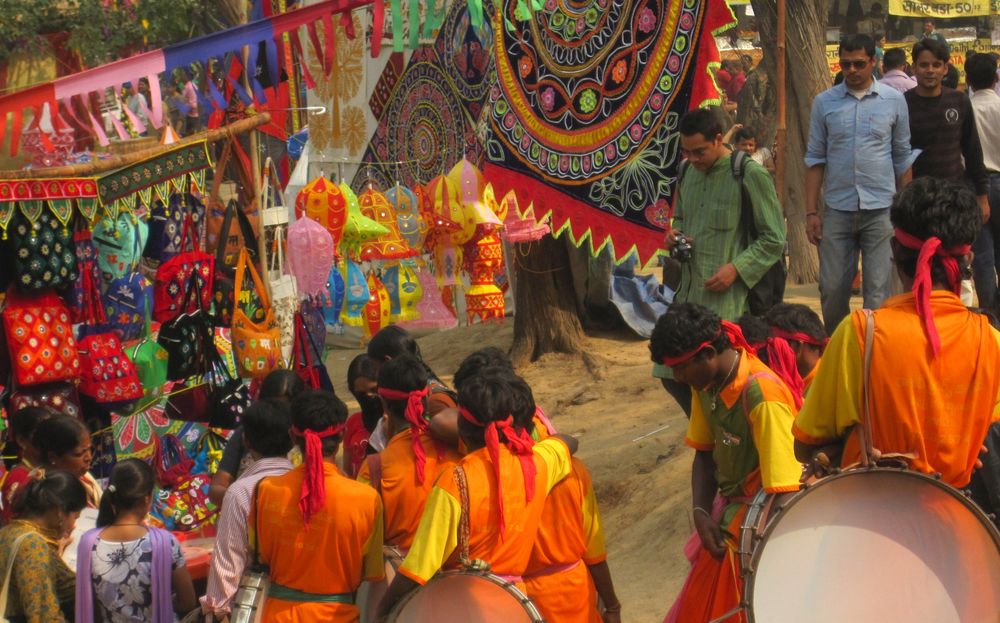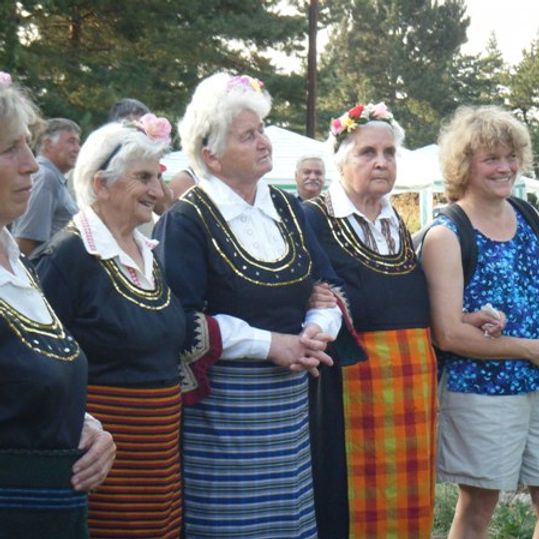 Each of us in Libana shares a love of exploring global culture--music, dance, food, art, spiritual traditions, women's issues—seeking to discover what makes each culture unique and what unites us. We have each traveled extensively individually—from Kenya to Croatia, Indonesia to Mexico, Israel to Hungary to Nepal and beyond. Since 1979, we have had unforgettable experiences as touring musicians traversing the United States and Canada, performing and teaching in communities in 27 states and three Canadian provinces.
BULGARIA!
Our first tour outside North America was in the summer of 1996 when we were invited to perform at the Varna International Folk Festival in Bulgaria. We sang our way across that Balkan land from remote mountain villages to urban concert halls to the shore of the Black Sea—witnessing a culture trying to redefine and rebuild itself just a couple of years after the fall of Communism in Eastern Europe. We fell in love with this deeply rooted culture whose music and dance springs from the core of its passionate soul.  In the summer of 2008, we returned to Bulgaria with another invitation from the Bourgas Folklore Festival further south on the Black Sea—renewing our connection to this powerful land and vibrant people. On both journeys, we connected with older village "Babi's" (grandmothers….) who still carry the ancient traditional songs and customs in their hearts, and who shared them openly with us. The Bulgarian generosity of spirit and hospitality touched us deeply, as well as their powerful connection to their part of the Earth.
GREECE! 
After the first tour ended, we all made our way to Skyros—a lesser-touristed Greek island in the Sporades where the traditional way of life was more present than on many other islands. Serendipity landed us at the seaside pension of the most revered woman singer of the community. Her veranda not only served as our breakfast location complete with fresh figs and homemade yoghurt, but as the openair location for an informal Libana concert for other island women, and many a late evening song sharing as we sipped ouzo together in the summer air in the middle of the Aegean Sea.
INDIA!   
In February, 2011 we headed half way around the world to North India. Having been invited to be Artists-in-Residence for a week at the American Embassy School in New Delhi, we extended our stay in this indescribable land for two more weeks, performing at the Ravi Shankar Center and the American Center in Delhi, at Barefoot College in Rajasthan, at a Gandhi-inspired school in Ahmedabad, Gujarat and the Tibetan Children's Village in Dharamsala. We spent time connecting with the women of SEWA, who shared their transformational work organizing self-employed women, as well as learning about the visionary programs at Barefoot College training illiterate grandmothers from villages all over the world to become solar engineers. In Dharamsala, we immersed in the Tibetan-in-exile community and their moving struggle to free their homeland from Chinese occupation, and we had the honor to have a private audience with the 17th Karmapa—the third highest lama in Tibetan Buddhism. 
As we travel, moments of grace and shared humanity abound. Singing We Shall Overcome with a group of Indian women, alternating verses in Hindi and English. . . Spontaneously joining in a mutually known song with a group of young Georgian girls during a street parade in Bulgaria. . . Breaking into a celebratory and incredulously shared chorus of a Bedouin song after being challenged by a group of Jordanian dancers to prove we knew a song in Arabic--and a few days later, deepening our mutual connection as we played traditional rhythms on our Arabic percussion instruments (brought from the US to Bulgaria) while the Jordanians danced and danced and danced. . . Erupting in a spontaneous drumming and dancing celebration of women's ingenuity and empowerment with members of a women's argan oil collective near Marrakesh, Morocco.
MOROCCO!  
Read more about our travels to Morocco in Summer of 2013! We invite you to take a journey with us by looking through our travel photo galleries on this site (Morocco, India, Bulgaria). And to read more stories about our travels in India, please visit our travel blog, Stories from the Rajasthani Road.  
And as always, by listening to Libana's music of the women of the world!