ZOOM SINGS FOR WOMEN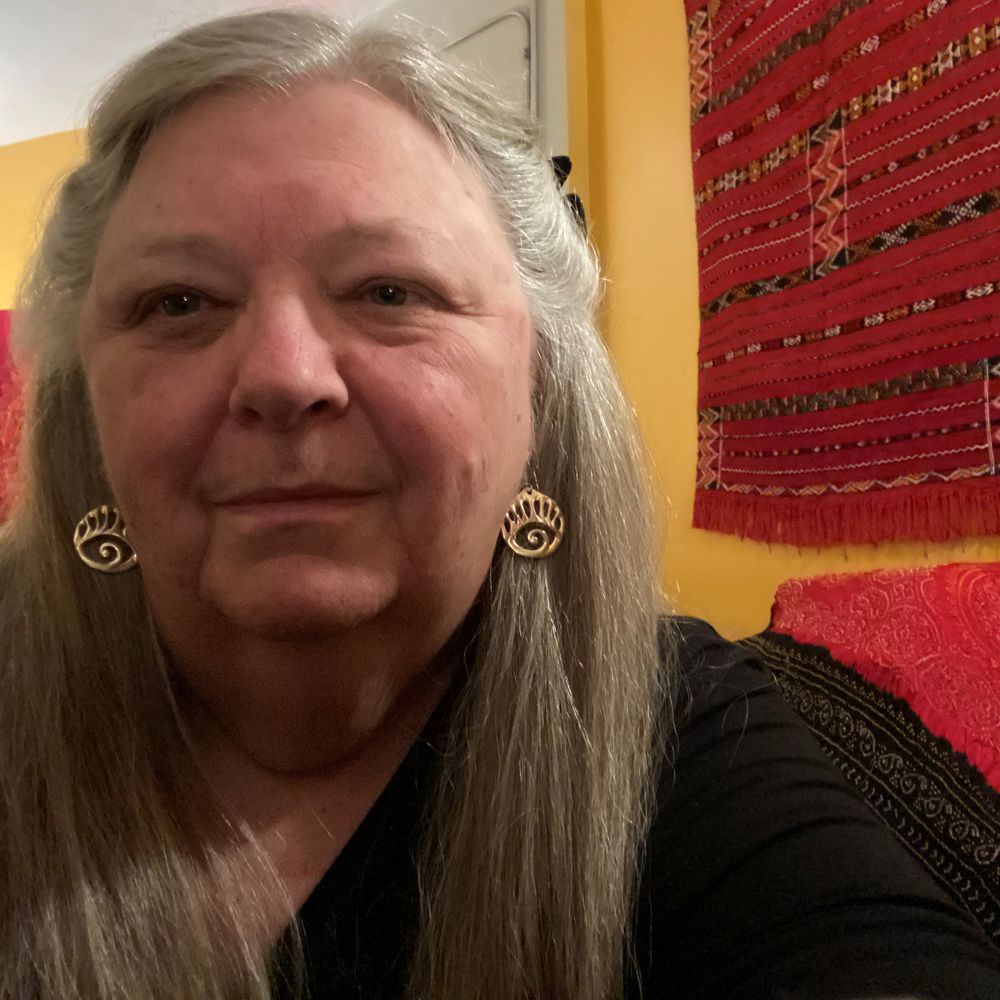 Led by Susan Robbins, Libana's FOUNDER and Artistic Director
Singing together in community, whether virtually or in person, always feeds our souls. It is a powerful, communal way to rededicate ourselves towards raising the vibration of love and positivity in the world, to maintain hope and vision, to support each other . . . and to encourage emotional lightness, renewal, and joy!!!
We need to keep singing!
I invite you to join me in uniting our spirits in song as we immerse in the healing power that singing provides during these deeply challenging and unsettling times we are living in. Singing helps keep us connected to our soul, soothe our anxious spirit, renew and replenish our vitality, heal our ragged hearts, and realign with the power of hope. And singing helps us envision, intend, and strengthen our resolve to create the more just world we want to live in.
I have been offering many Zoom Sings for Women since April of 2020; there has been an intimate, creative, energized and peaceful "space" and feeling as we commune together on screen. Many of us have formed a loosely configured online singing community through this pandemic -- gathering from across the country to sing! If you would like the opportunity to sing with me, or to keep singing with me -- I hope you will join me on Wednesday nights and/or occasional Mondays. My intent is for each sing to be a healing and inspirational musical experience for all of us.
(DATES AND TIMES CAN BE FOUND HERE)
TO REGISTER:
1) Email me at srlibana@gmail.com and let me know the date/s you would like to register for, as well as what state you live in
2) Please submit a payment either:
a) by using the donate button online here or
b) If you are a Zelle user, please send a payment to me at srlibana@gmail.com
c) If you are a Venmo user, please send a payment to me at
https://www.venmo.com/u/Susan-Stillmagicstudio
d) letting me know you will send a check, made payable to Susan Robbins, to 93 Marshall St., Watertown, MA 02472
Suggested donation: $15 per Sing, less if you can't, more if you choose -- THANK YOU!
DESCRIPTION
I begin each Sing with a short energizing, centering vocal warmup, followed by leading that evening's group of songs. The experience will be akin to that of chant--I will be choosing simple, easily learnable short rounds and chants with beautiful melodies and inspiring words. Some will be upbeat and rhythmic and some will be soothing and contemplative. After doing a brief teaching of each song, we will sing them together for awhile, deepening as we go. I will be singing, and accompanying the songs on a beautiful Steinway baby grand piano. You can sing in unison with me, create your own harmonies, sing in canon with me (if we are singing a round), or improvise around me with a bass line or vocal percussion -- whatever inspires you!
Because of the limitations of Zoom and other online formats involving the phenomenon of digital delay, we will all see each other sing together on screen, but we will not be able to hear each other--all singers will need to be muted. I will not hear you. Your experience will be singing along with me in duet and seeing each other enjoying raising our voice from our own homes.
Come sing! May it be a healing experience for all of us!
PAST ZOOM SING PARTICIPANTS WRITE:
"I appreciate you, and your wondrous vibrational contribution to the healing of the planet!"
"Thank you for bringing light into the darkness with song."
"It seems I always end the Zoom sings in tears. Good tears. Release. Hope. Joy. Connectedness"
"Thank you for being the musician and soul-enhancer that you are . . ."
"Thank you for guiding us through this surreal time and connecting us to each other, ourselves, and to the forces of nature through the spiritual community and beauty of our Sing. I am so grateful!"
"I felt surprisingly and tangibly connected and able to sing with the energy and conviction I usually bring to a group."
"By the time we got to the closing song - it was heavenly to allow myself to float into that magical sacred space you were weaving with your chanting. The truth of your love and compassion came thru so clearly it was breath taking.....one of those rare moments of power and grace."
"You replenished my soul! It was such nourishment for my spirit to be with you surrounded by our beautiful circle of women! It was incredibly poignant to see everyone moving and singing. It felt so connected despite the fact that we couldn't hear each other."
"I loved melding my voice with you! It was unbelievably soothing, moving and felt like a complete release and letting go. I just kept leaking tears. Good tears."
"It might be my favorite use of zoom yet."
"Such a heart-filling experience."
"Thank you for doing this, and for being you, because you are what makes the difference."